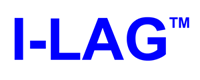 The New ELDXM – Deep Drilling Eye Lag Screw is designed to go into structural steel up to 1/4″ thick, NOT FOR USE IN SHEET METAL THINNER THAN 12 GAUGE (0.1094″).
The ELDXM has a blue Ruspert® finish with an extra wide drill tip.
It can drill into 1/8″ steel in less than 5 seconds, and is the only screw of its kind on the market.
Package quantity: 1,000 pcs.
Product Code: ELDXM
RELATED VIDEOS
PRODUCT SPECS
Eco friendly RoHS compliant
American Recovery & Reinvestment Act compliant
Blue Ruspert® finish
Overall length is about 2 1/4″
Thread length is about 3/4"
Length from collar to drill point is about 1″
Thread size: 1/4″ – 14BSD
Hole is designed to accommodate 12 gauge ceiling wire
May be installed from the ground using a Lagmaster® pole tool
May be pre-tied to ceiling wire or jack chain
Packaged in boxes of 1,000 (counted by weight)
Box weight: 20 lbs.
QC testing performed at an A2LA ISO/IEC 17025 accredited Q-Lab
DOCUMENTATION