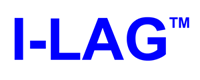 The W1625DSS 316 Stainless Steel I-LAG™ screw (eye lag screw) is designed to fasten ceiling wire or braided aircraft cable to wood surfaces. Suitable for installation in corrosive or marine environments.
The W1625DSS is an excellent choice for installing bird repellent wire or netting.
Chlorinated environments have been observed to cause stress corrosion cracks in 316 stainless steel. Check with your local AHJ (Authority Having Jurisdiction) before using the W1625DSS in indoor pool applications.
Product Code: W1625DSS
SPECS
316 Stainless Steel
May be installed using Part #: I-DRILL DRIVER SMALL
Overall length is about 1-5/8″ with at least 5/8″ of thread
Thread size: #10 – Type A
May be pre-tied to 12 GA ceiling wire or braided aircraft cable
Packaged in boxes of 100 pcs. and master cartons of 500 pcs. (counted by weight)
Box weight 0.65 lbs., master carton weight 3.20 lbs.
Manufactured at an ISO 9001 approved factory
COO: Taiwan
DOCUMENTATION